Read about the event here http://edmontonjournal.com/news/politics/black-history-month-officially-recognized-in-alberta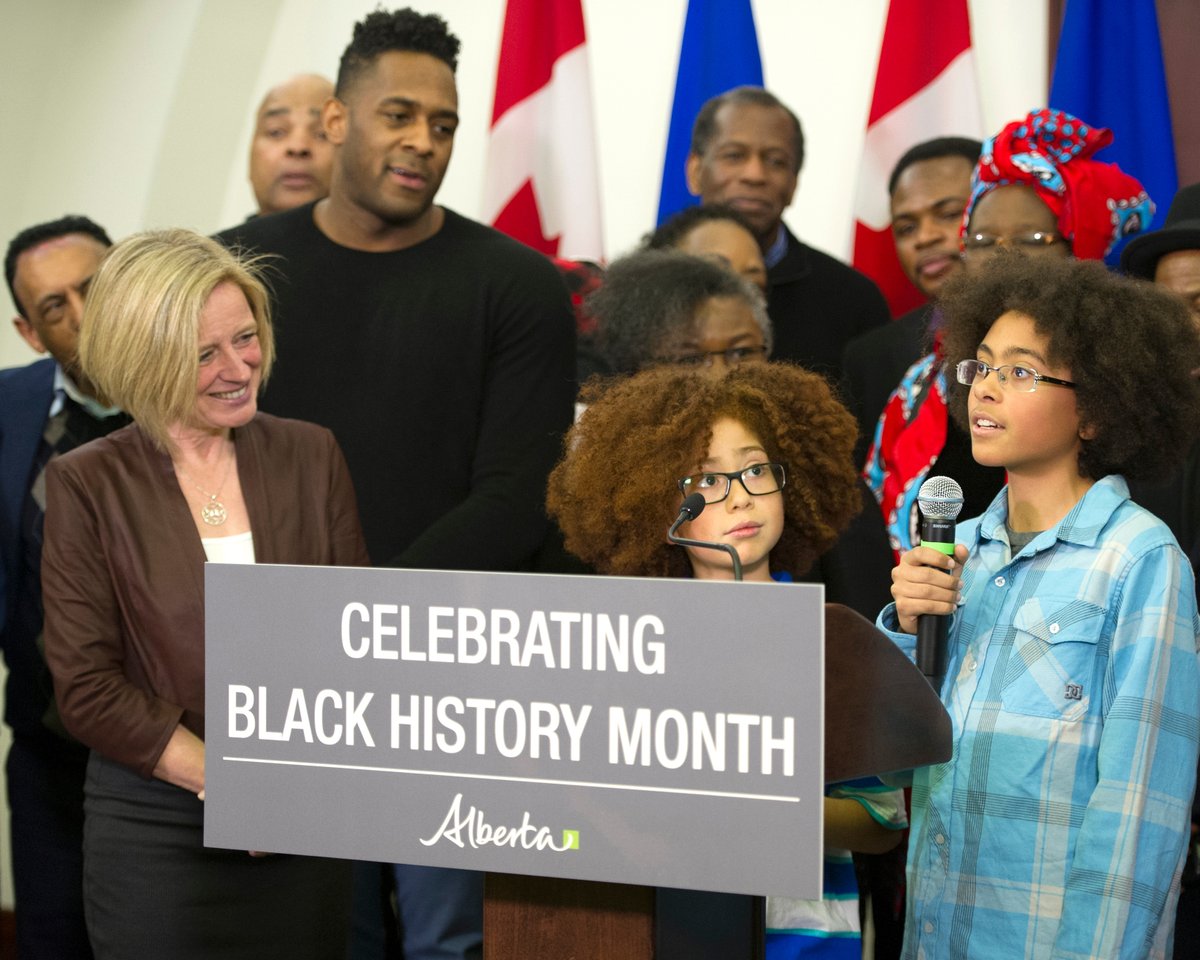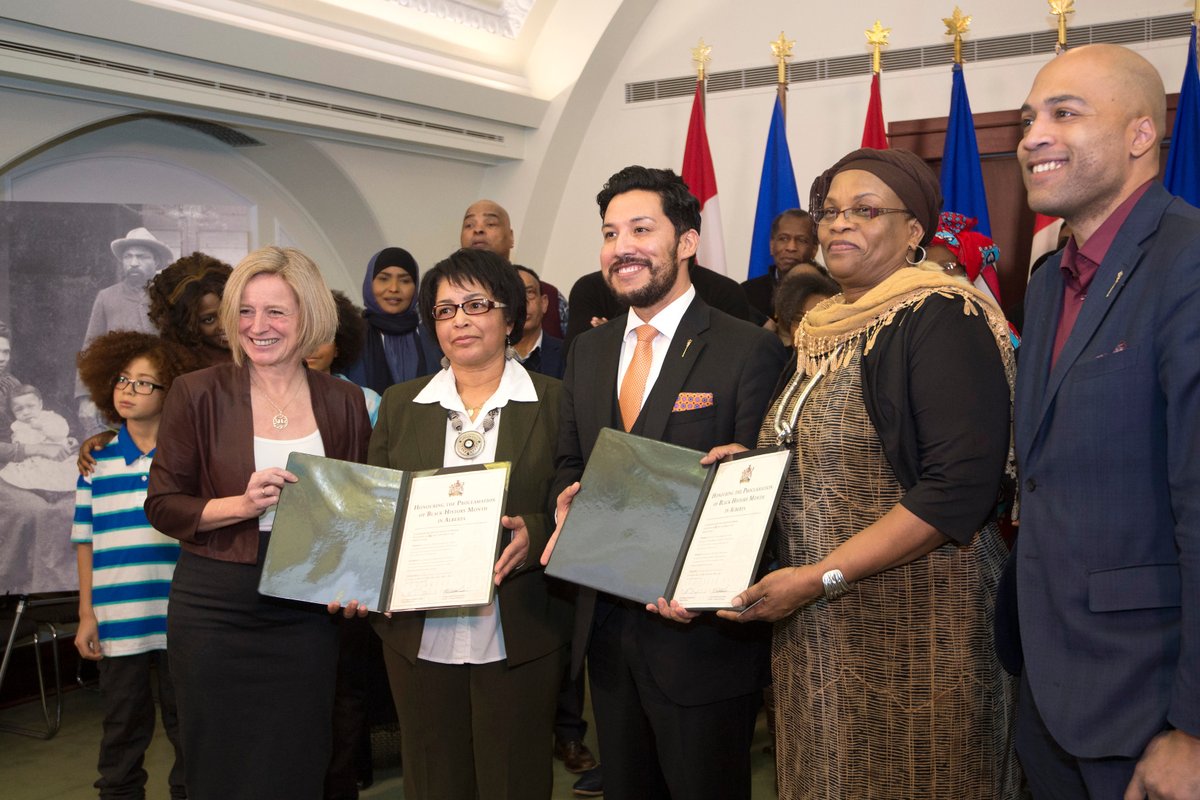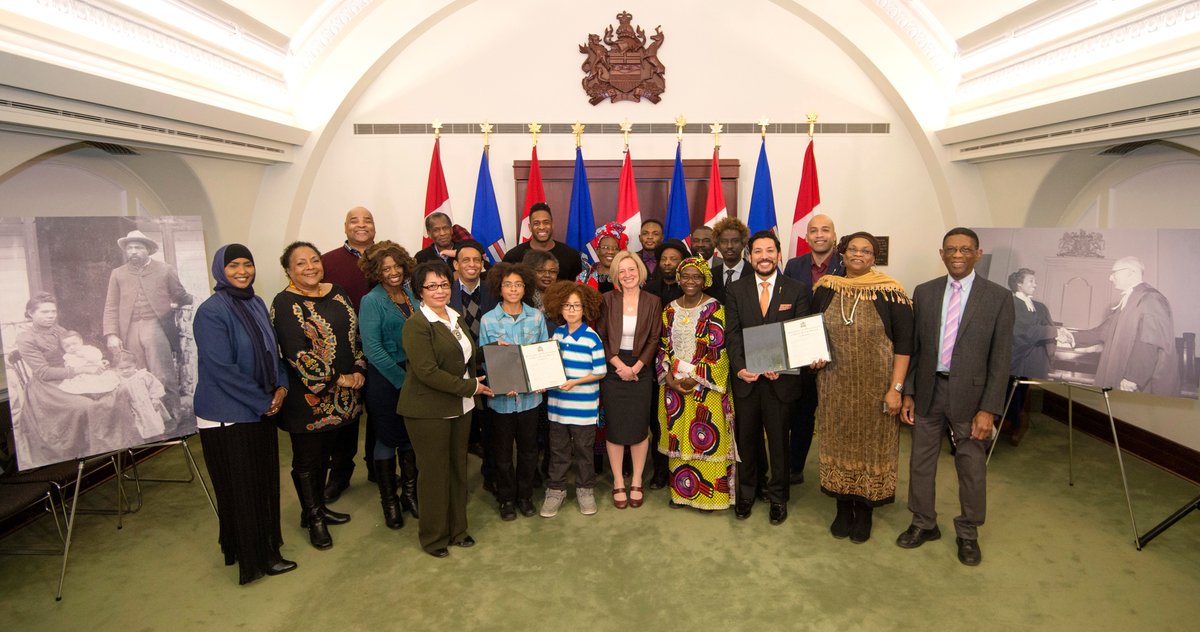 The official public celebration occurred on Thursday February 2nd, at the Alberta Legislature: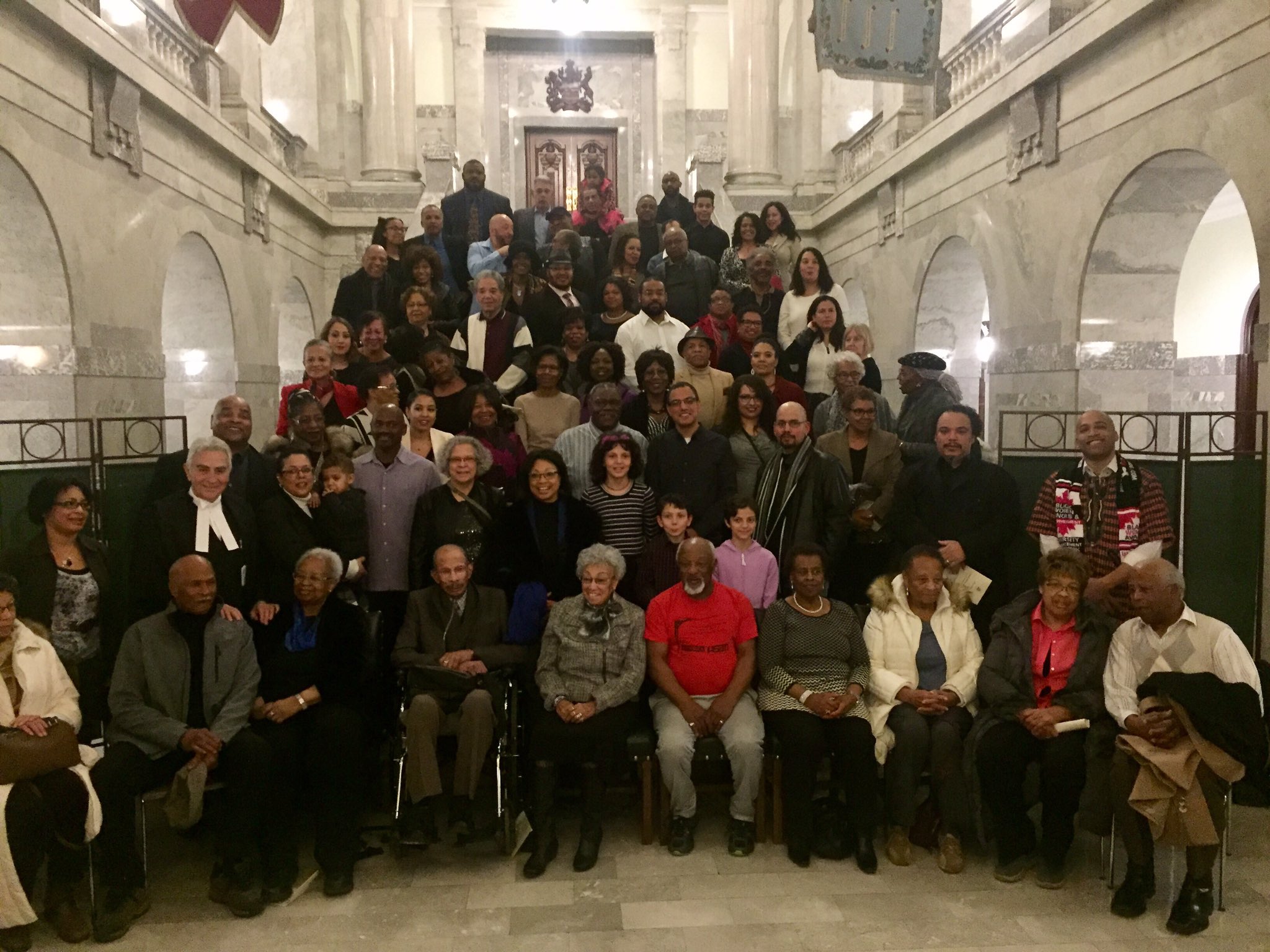 As the descendants of the original Black families who settled in Alberta, you are cordially invited to the 1st Black History Month Ceremony at the Alberta Legislature.
Please join Speaker Bob Wanner and MLA David Shepherd, who is the only Black MLA in Alberta, for the official ceremony to recognize the rich history of Albertans of African and Caribbean descent. Black Albertans have been part of our province for over 100 years, making significant contributions to our industry, culture and communities. This event will serve as the first official recognition of those accomplishments. The ceremony will also feature performances by Mbira Renaissance Band Unplugged, Ahmed Knowmadic, and Erin David. This will all take place Thursday, February 2 at 5:45 p.m. in the Main level Rotunda of the Alberta Legislature.
Following the ceremony, we will be taking a historical group photo on the Rotunda steps.
The Alberta's NDP Government Caucus will then be hosting a dinner reception in the Capital View Room of the Edmonton Federal Building. Guests are welcome to join our MLAs and Ministers to share ideas for a better province and celebrate the work of Albertans of African and Caribbean descent.
Mbira Renaissance Band Unplugged:
February 2nd, 2017
Alberta Legislature
Main Floor Rotunda
10800 – 97 Avenue
5:45pm
Ceremony: February 2nd, 2017 Alberta Legislature Main Floor Rotunda 10800 97 Ave
6:00pm
Reception: February 2nd, 2017
Edmonton Federal Building Capita View Room
9820-107 St
7:00pm
http://www.nbccedmonton.ca/wp-content/uploads/2017/02/AB-Official-Legislation-BHM-2017-2.jpg
800
1200
nbccadmin
http://www.nbccedmonton.ca/wp-content/uploads/2013/10/nbcc_logo.jpg
nbccadmin
2017-02-02 15:35:00
2017-02-04 15:47:00
Black History Month officially recognized in Alberta